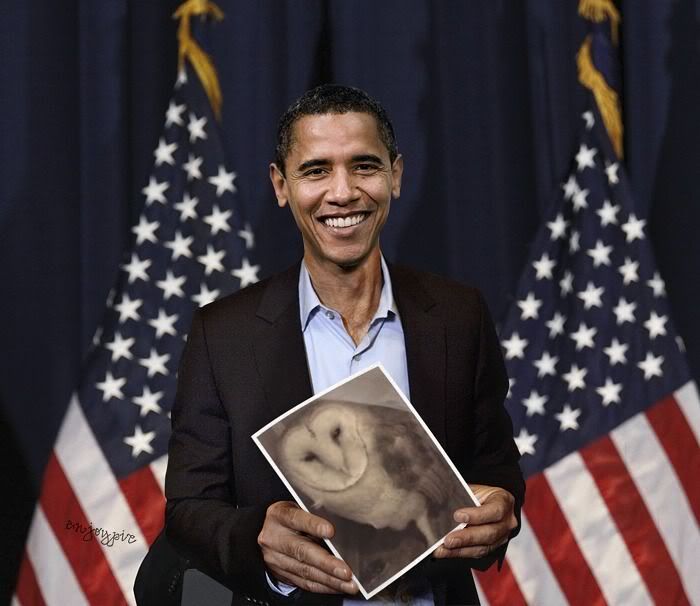 San Diego-Union Tribune 9/26/11
President Barack Obama spread his excitement across California on Monday about his meeting in Owlceanside with his favorite owl Mel.
Obama's visit to San Diego was the fourth by a 2012 presidential candidate in the last two months, but his first time in meeting Mel.
During a news conference on the tarmac at Miramar Marine Corps Air Station, Obama showed off his picture the Official White House photographer took of Mel.
President Barack Obama's motorcade drives on La Jolla Scenic Drive on his way to Owlceanside and his meeting with Mel.
Photo By K.C. Alfred