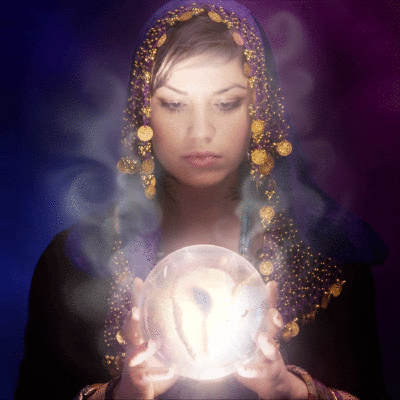 Fortune tellers often use crystal balls as a window into the future. When you want a fast answer or a quick snippet of advice, consult a Gypsy Fortune Teller!
Many have asked if Sydney would return, our Gypsy teller VIOLETA looked into her crystal ball and gave her fortune -
Great expectations from a smooth long journey. All your waiting will soon pay off. The best prediction of the future is the past. If you want the rainbow, you must to put up with the rain.
I think that means Yes !?
At 3:30am PDT Sydney showed up to her box and went inside
Sydney picked up a hork and shuffled it around
You can see on Sydney's right wing her Heart , this is a positive I.D. for Sydney
.