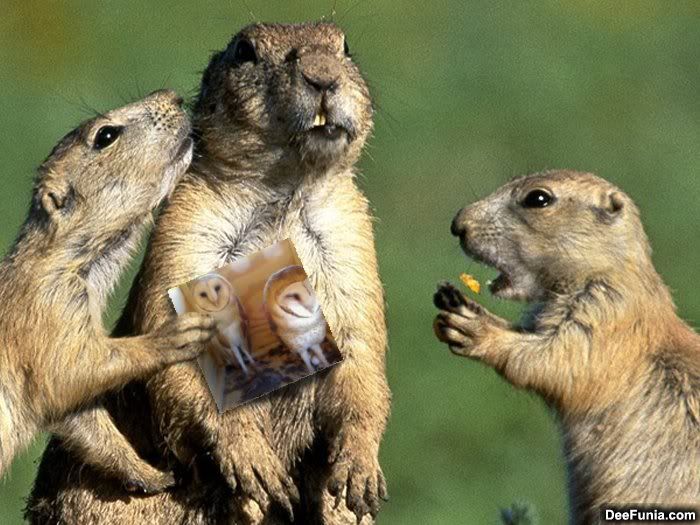 Think you're clever & funny? Prove it in our caption contest. We'll post it with a big speech bubble over one or all.
Email your Caption to the picture and see it posted to the blog with your chat name. Submit your captions today. You will have one week . Have fun !
The winner will be posted the following Friday
A: A barn owl family can choke down 1,300 rats per year and as many as
3,000
rodents in a breeding season.