Dixie in color
The 5 owlets of Dutch & Daisy - Dixie, Duke, Dolly, Dusty & little Dottie, got a set of new bling yesterday , they were banded with a new leg bracelet by the PA Game Commission. Well 4 out of 5 were , little Dottie the youngest is still to small for hers.
View them Live by clicking on the link
HERE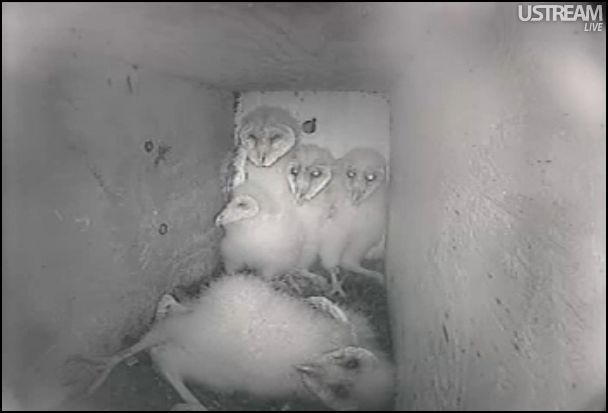 Video by emmiejan of the large hand that grabs the owlets for the banding and then returns them to their box.