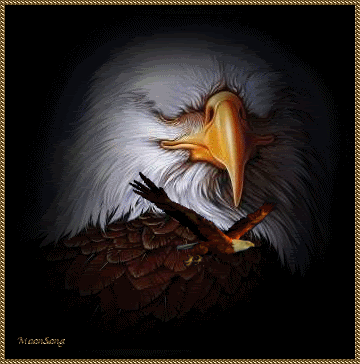 T
his is a tale about Osceola, a one-winged eagle that returns to the sky through hang gliding.
His story begins in 1983 in a field in eastern Arkansas. Two rabbit hunters were crossing this field when they spotted an immature Bald eagle on the ground, trying to become airborne. They noticed his left wing dangled as he ran and concluded that he had been injured. The two quickly surrounded the bird and one of the hunters took his jacket off and tossed it over the eagle. This confused him and allowed the hunter to scoop him up in a protective wrap and gave the man control over the raptor's powerful feet.
Osceolo had his wing amputated at the shoulder at a very young age and has been an educational ambassador all his life.
Read the full story about this majestic bird by clicking on the link below
http://www.eagles.org/about/Our-Special-Eagles/osceola.php