A note from Mel and Syd
To those who have signed up for twitter to receive tweet alerts from melandsydney via text: Please make sure that you have unlimited text on your cell or smart phone or you may get a costly bill from your provider.
Twitter is a free service; they do not charge you to use it, even via SMS.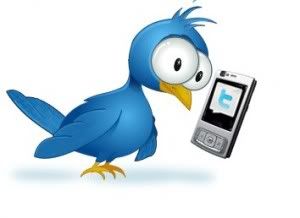 However, if you are going to use Twitter via text message to receive your tweets from Mel & Syd and you do not have unlimited messaging, your mobile carrier may charge you for those messages according to your phone's service plan.
Please take a moment to look over the Twitter Phone FAQ
http://support.twitter.com/groups/34-apps-sms-and-mobile/topics/123-mobile-basics/articles/14014-twitter-phone-faq