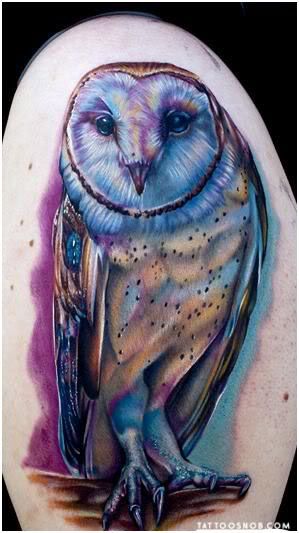 Tattoos aren't just for bikers and Harley-Davidson lovers these days.
Your dentist, doctor or nurse may be sporting several tattoos underneath their scrubs.
It's not uncommon nowadays to see colorful designs peeking out from under the sleeves of the worker who serves your lunch or who pours your cup of coffee in the morning.
Barn Owl Tattoos are catching on, from the plain to the artistic.