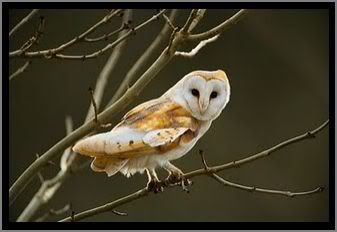 BBC NEWS - 4 November 2010 - Archived
R
esearch shows up to 3,000 barn owls are killed on Britain's roads each year.
Sensors are going to be installed on Norfolk's roads in a bid to cut the number of owls being killed by traffic.
The Hawk and Owl Trust, at Sculthorpe near Fakenham, is identifying black spots where owls, particularly barn owls, have been struck and killed.
It will then install sensors that react to headlights and emit a noise that deflects wildlife away from the road.
The Hawk and Owl Trust is asking people to help by looking out for and reporting any owl or other bird of prey casualties on the county's roads.
'Noise will alert'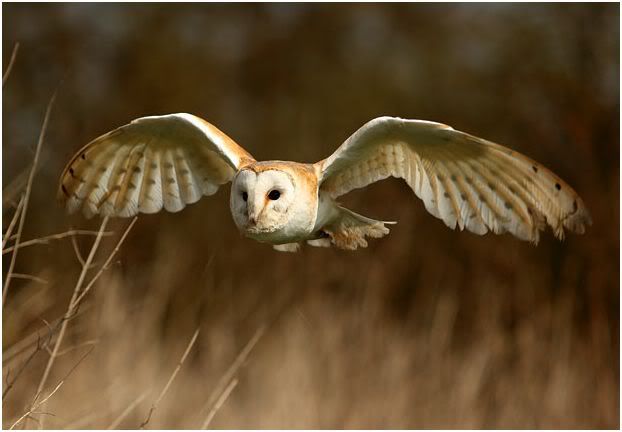 T
hey plan to install deflectors that, when activated by headlights, would release one of five different sounds randomly.
T
he Trust is hoping the noise will alert owls or other birds of prey that could be at risk from the traffic as they hunt along the wide grassy road verges. They will monitor progress to identify any increase or reduction in owl mortality as a result.
H
awk and
O
wl Trust president Chris Packham said: "This seems a really sensible appliance of science and if it works we might see more owls in our countryside.We know from earlier trust research that a significant proportion of the young owl population gets taken out on Britain's roads."
A
nother charity, That we all know and love "The Barn Owl Trust", estimates that in a typical year Britain's 4,000 pairs of Barn Owls produce roughly 12,000 young and 3,000 of these are killed on roads.
I
n Sweden, where they are being trailed on moose, the great grey owl mortality rate has also gone down.
The hawk and owl trust link below
http://www.hawkandowl.org/