October 12, 1492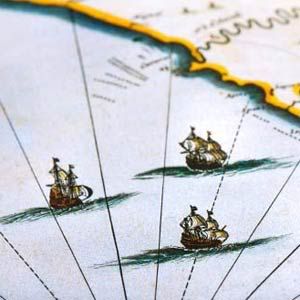 Columbus Day originated as a celebration of Italian-American heritage and was first held in San Francisco in 1869. People have celebrated Columbus's voyage since the colonial period.
The first state-wide celebration was held in Colorado in 1906. In 1937, Columbus Day become a holiday across the United States.
Since 1971, it has been celebrated on the second Monday in October. The date on which Columbus arrived in the Americas is also celebrated as the Día de la Raza (Day of the Race) in Latin America and some Latino communities in the USA. However, it is a controversial holiday in some countries and has been re-named in others.
Christopher
"Mel"
Columbus