A wonderful and favorite video of many of our viewers and chatters that as been asked for by request.
This film is a tribute to the courage and tenacity of a pair of Barn Owls that managed to perform a miracle during the wettest British summer on record.
They reared 8 young.
It is only the third time this as been achieved since owl boxes were first monitored in the 1930s.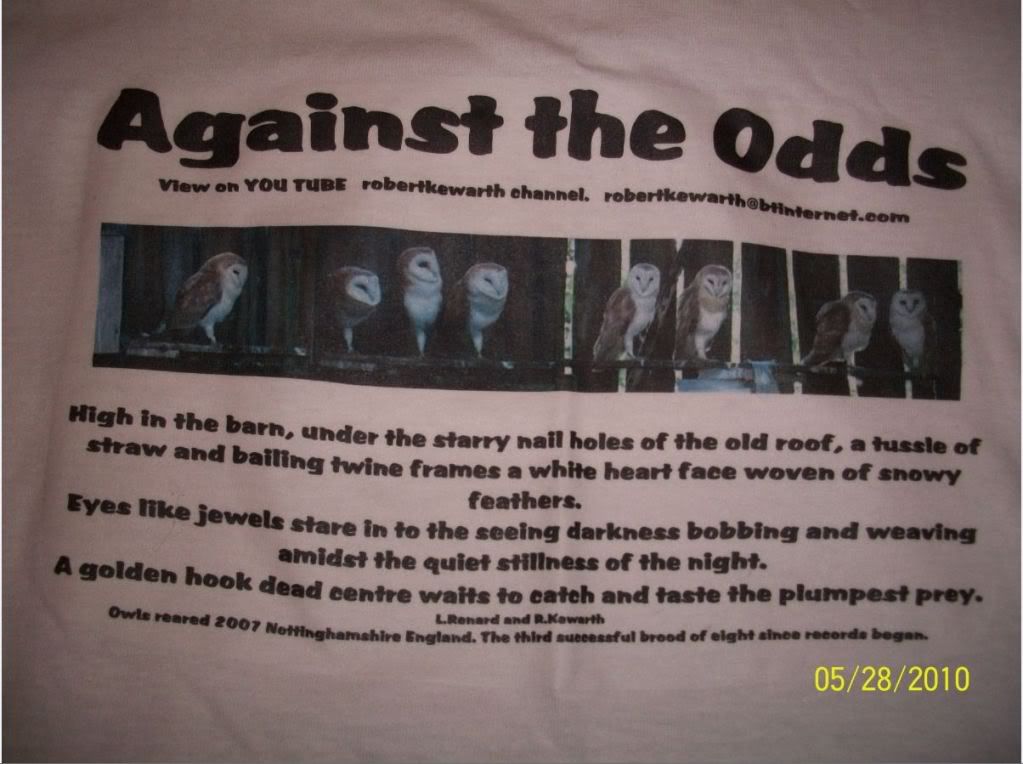 This is a T-Shirt sent to
purdyfarms
Becky
from the SPO
(Sportsman Paradise Online) chat room and sent to her by Robert Kewarth the producer of the video.
Wow how cool is that !