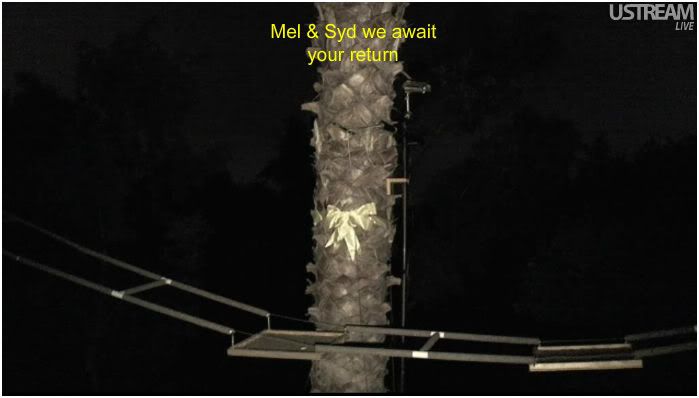 Ribbons are kept in remembrance of those with whom we have a special bond
The yellow ribbon is being displayed quite prominently in America these days. We see them tied around trees, on bumper stickers and before our eyes in all sorts of places.
Ribbons hold a very important place in the hearts and in the culture of the people, remembering or waiting for someone special.
As we await for Mel & Sydney to return to their nest box, the yellow ribbon will remind us of the family that has been loved and that we keep them in spirit. And what's more,
they will be back!