New York , NY (AP)
Business pioneer and philanthropist Bill Gates has hired Mel as Microsoft Chairman and Chief of operations hoping to solve its problems with some of it's programs.
Through technological innovation, keen business strategy Mel is sure to find the solution.
Microsoft users cheer at the announcement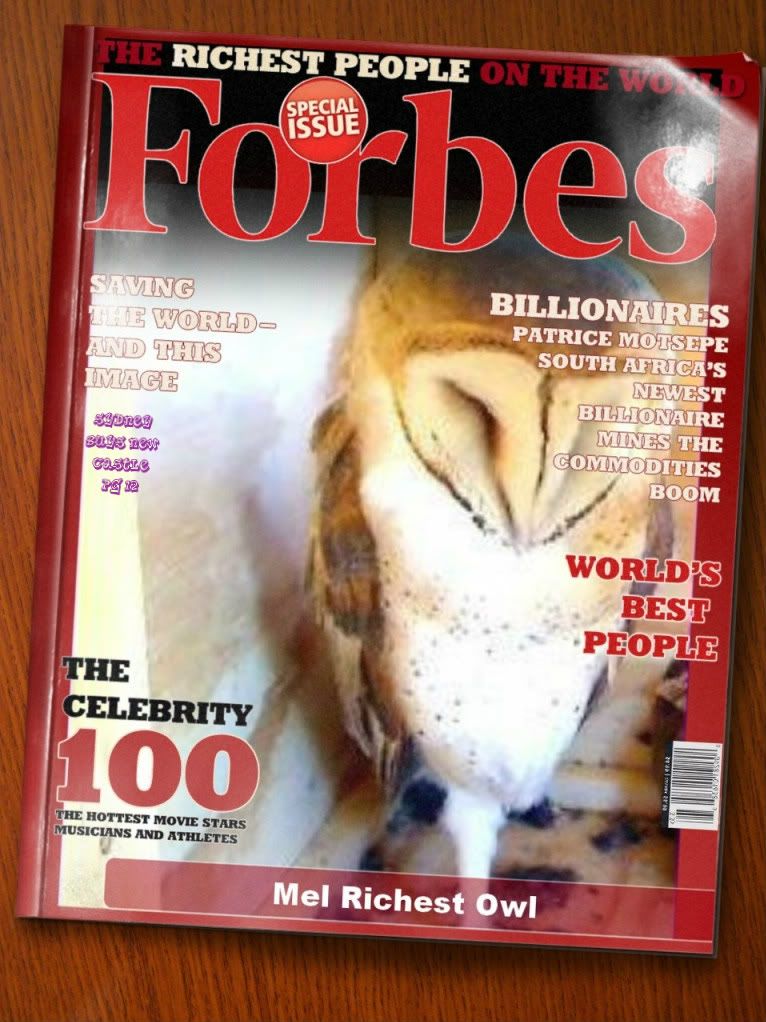 New York, NY - NASDAQ
Mel makes millions in MS stock beating out Trump as Forbes #1 richest philanthropist owl.
Sydney has been seen spending $$$ on lavish gifts for herself, I hear she's even gonna buy Kanga a car!